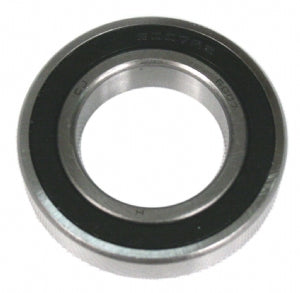 SS6006-2RS - Stainless Steel Radial Ball Bearing
This is high quality bearing used in axial fans, motors, drive axles, clutch, idler wheels, HVAC, snow mobiles and many other industrial applications.
Bearings are made of Stainless Steel, pre-lubricated with grease and has rubber seals on both sides to protect the bearings from dust or any other types of possible contamination.
?

?"d" (shaft or inner diameter) = 30mm (1.1811")
"D" (outer diameter) = 55mm (2.1654")
"B" (width) = 13mm (.5118")
Also referenced by SS6006 2RS, SS6006-2RS, Stainless Steel 6006-2RS