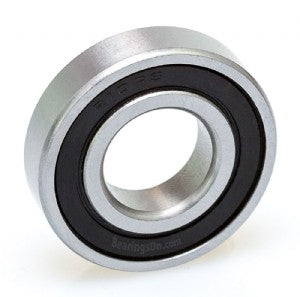 R2-2RS Radial Ball Bearing
R2-2RS

R2-2RS Series Single Row Radial Ball Bearings?are made of Chrome-Steel, pre-lubricated with grease and has rubber seals on both sides to protect the bearings from dust or any other types of possible contamination. The?R Series Radial Ball Bearings?have a combination of an inner and outer ring with a cage containing a complement of precision balls.?
The?R Series Single Row Radial Ball Bearings?include in the following: axial fans, clutch, drive axles, idler wheels, motors, roller skates, skateboards, snow mobiles, fishing reel, motors, and many other industrial equipment.?
?


R2-2RS Dimensions
?"d" (shaft or inner diameter) =?1/8"?
"D" (outer diameter) =?3/8"
"W" (width) =?.1562"