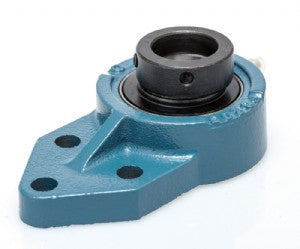 50MM 3-Bolt Bracket Flange Unit HCFB210-50MM
HCFB210-50MM
HCFB210-50MM 3-Bolt Bracket Flange Unit
?is a hanger bracket unit cast iron and a combination of three bolt holes and wide inner ring.
Common usage for?
HCFB200 Series 3-Bolt Flange Bearing?
include of the following: Agricultural, Automotive, Construction, Sporting and Consumer Goods, Pump, Manufacturing Equipment, Fan Assemblies, Farm Machinery, Conveyor, Feed Mill, Economical Housed Bearing, and many other Industrial Equipment's.
HCFB 210-50MM Dimensions
Unit

Shaft Dia

w

b

c

D

l

s

g

h

j

e


i


Z


Bi


n


K


Bolt?
Size

inch




7 1/4

4 13/32

3 7/32

3 3/8

1 3/8

7/16

23/32

2 43/64

1 13/16

2 9/32


1 1/8




2 19/32




2.4685




0.9685




2 3/4




3/8

mm

50

184

112

82

86

35

11.1

18

68

46

58


28.5




65.9




62.7




24.6




70




M10